Wholesale Printed Scarves, Custom Digital Printed Pashmina
We at Kashmirstorz supply wholesale Printed Scarves and Shawls in Modern and Classical print designs, vibrant colours, and sophisticated style. Print Designs that we offer are Animal, Floral, Paisley , Polka dots and abstract prints.However if there is a need for custom printed wraps, we also offer customised designs and colour as per requirement. We use both Screen printing and Digital Printed Technique to print scarves. 
Scarf has now become one of the necessary accessories of a fashion conscious woman and men in all seasons, whether summers, spring, fall or winters. A printed scarf draped around the neck makes a fashion statement on its own, owing to its beautiful designs in smooth blending colours. It can also light the look up whether draped on a formal or casual attire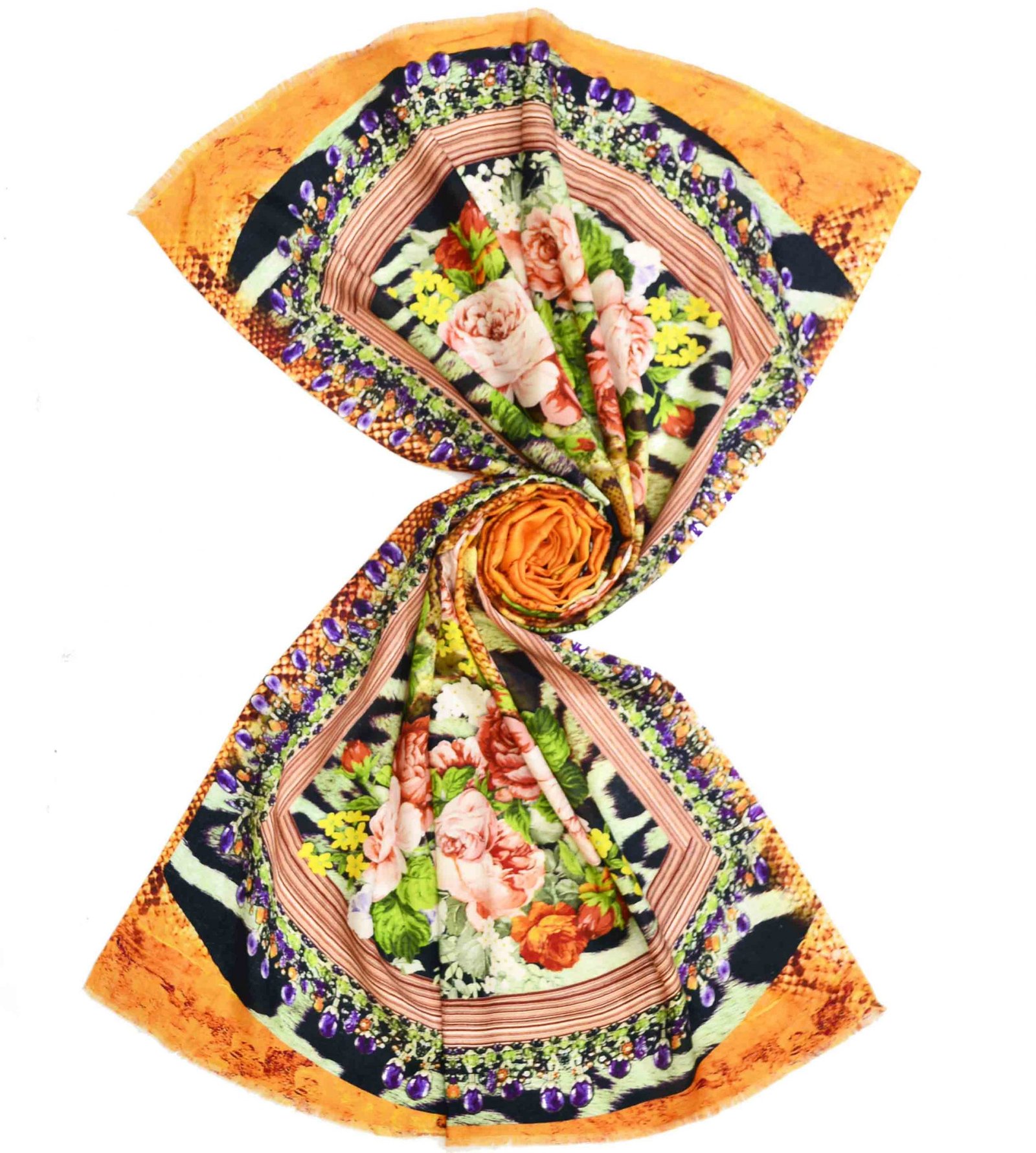 We are manufacturers, Suppliers and exporters of Printed Modal Scarf and Shawls with Custom Prints. We use both Screen Printed as well as digital Printing technique. A printed scarf draped around the neck makes a fashion statement on its own, owing to its beautiful designs in smooth blending colours.
View Product Detail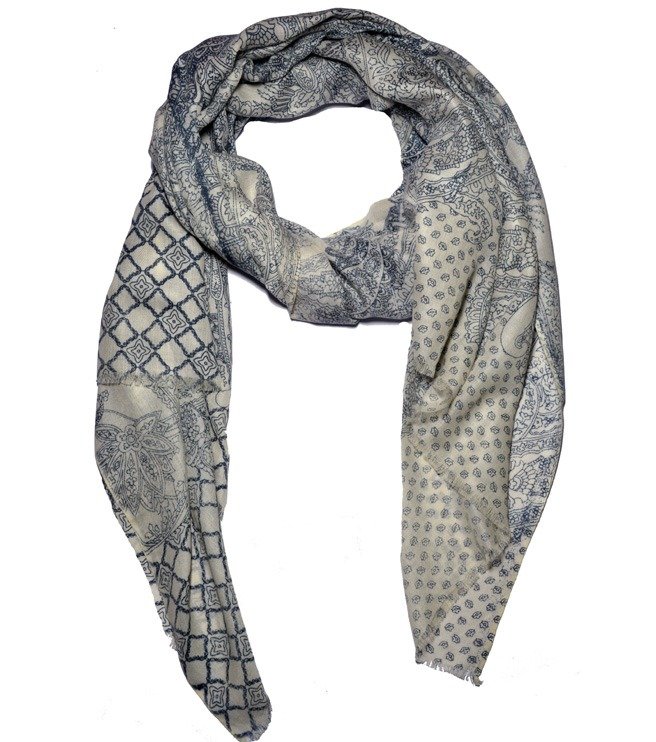 If you are looking for Printed Summer Scarves then you can choose from our best collection of Cotton Printed Wraps. We are a leading Supplier of Custom Printed Cotton Scarf and Shawls from India. Our Printed Designs are Classic , Exquisite , Modern and at the same time elegant which can be worn in formal as well as casual events. We use both Screen printing and Digital Printed Technique to print scarves.
View Product Detai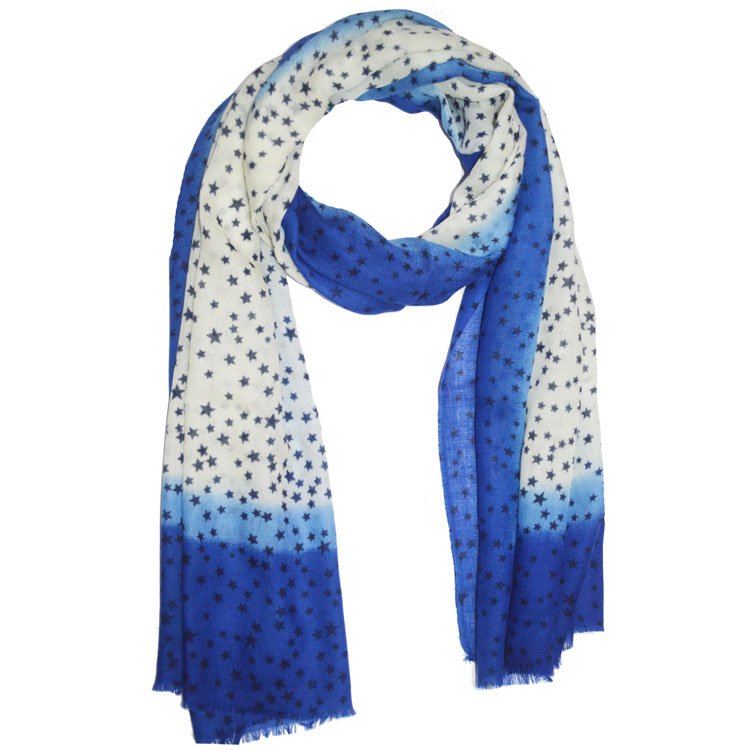 Another best summer scarves category includes Printed Bamboo wraps. Every year we create and launch more than 200 new print designs as per changing Fashion trends. AZO free dyes are used as we understand the health implications involved.
View Product Detail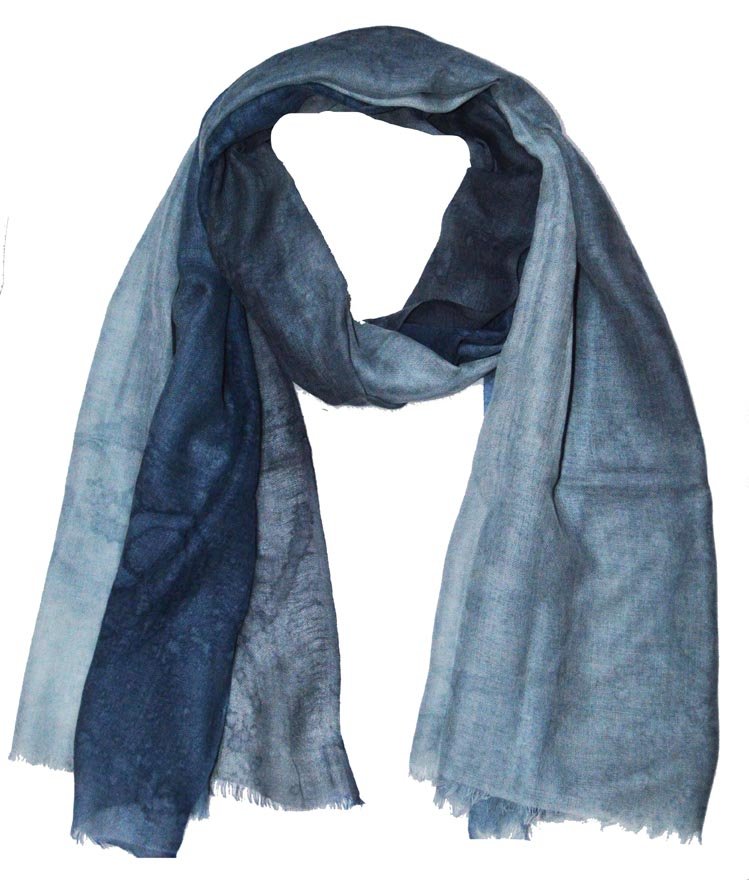 We offer an extensive range of Linen Printed Scarves which are made by using very superior and premium quality raw material. These Linen Printed Scarves are available in various Designs and Colour patterns. Our Company offer these Linen Printed Wraps at most affordable as well as at market leading prices.
View Product Detail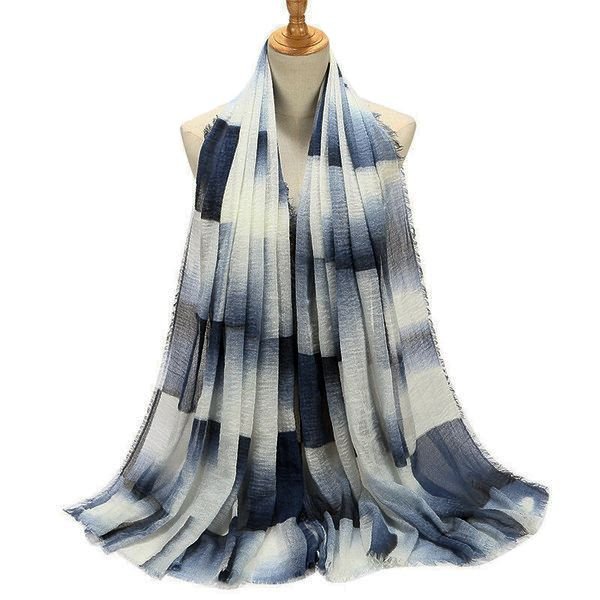 Our premium Quality Blended Linen Modal Printed Scarves are best fit for Customers who are looking for affordable yet high quality wraps in bulk quantity. These Linen Modal Blended Wraps are available in various Designs and Colour patterns. However if there is a need, Customers can give their own designs and colour choices.
View Product Detail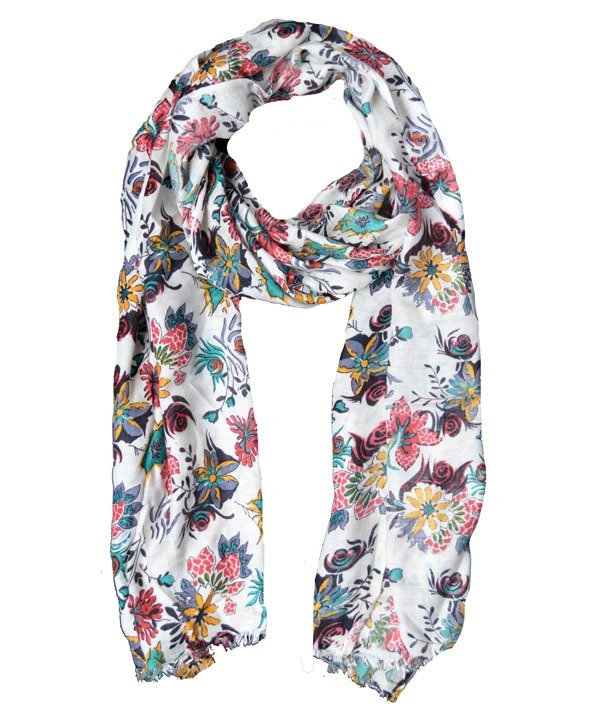 Some customers get attracted to scarves which have softness of cotton with shiny texture. For that kind of category we manufacture Printed Cotton Modal Scarf and Shawls. Usually Hand Painted Scarves in Cotton Modal Blends is one of our top selling summer scarves as customers find it cheap and the best option for bulk orders.
View Product Detail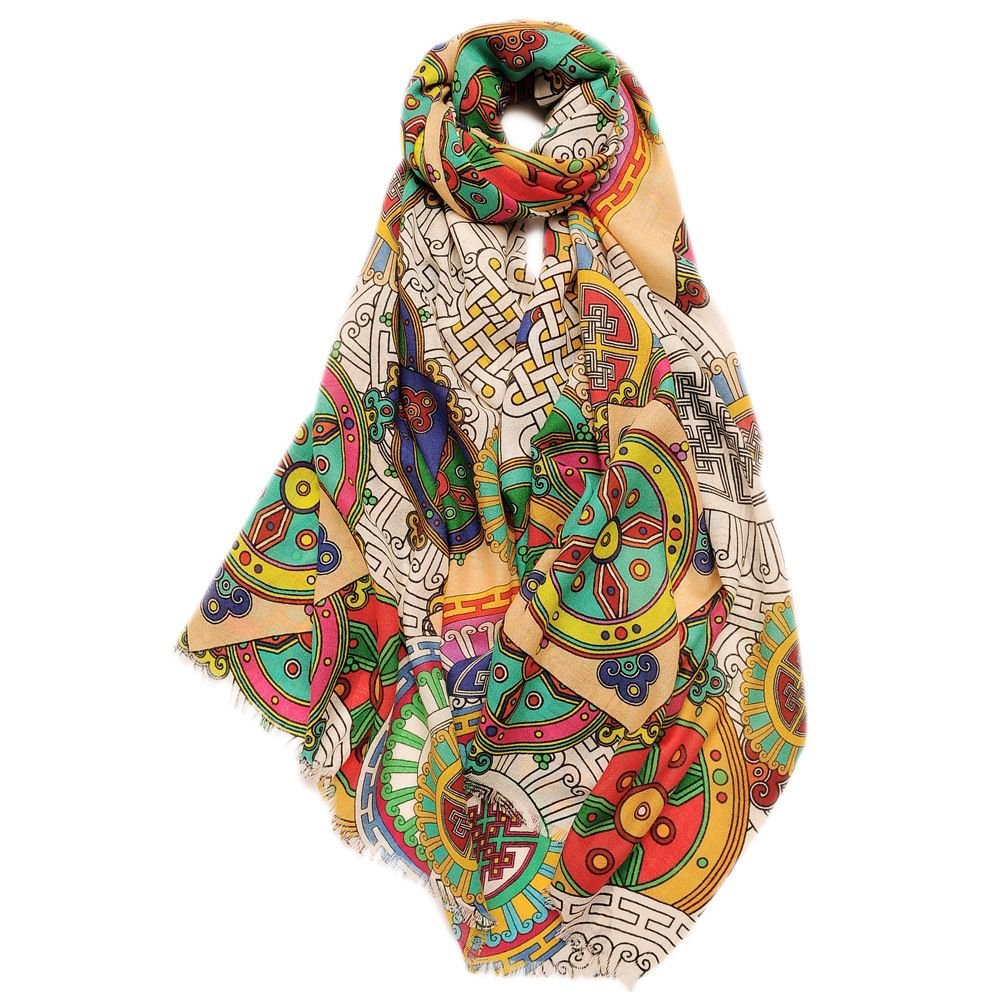 The exquisite wool shawls and scarves from Kashmir, have arrived in beautiful printed designs called the Wool Printed Scarf & Shawls category. It is both whisper-light and deliciously warm, adding a dash of whimsy and a dose of practicality to your travel wardrobe.
View Product Detail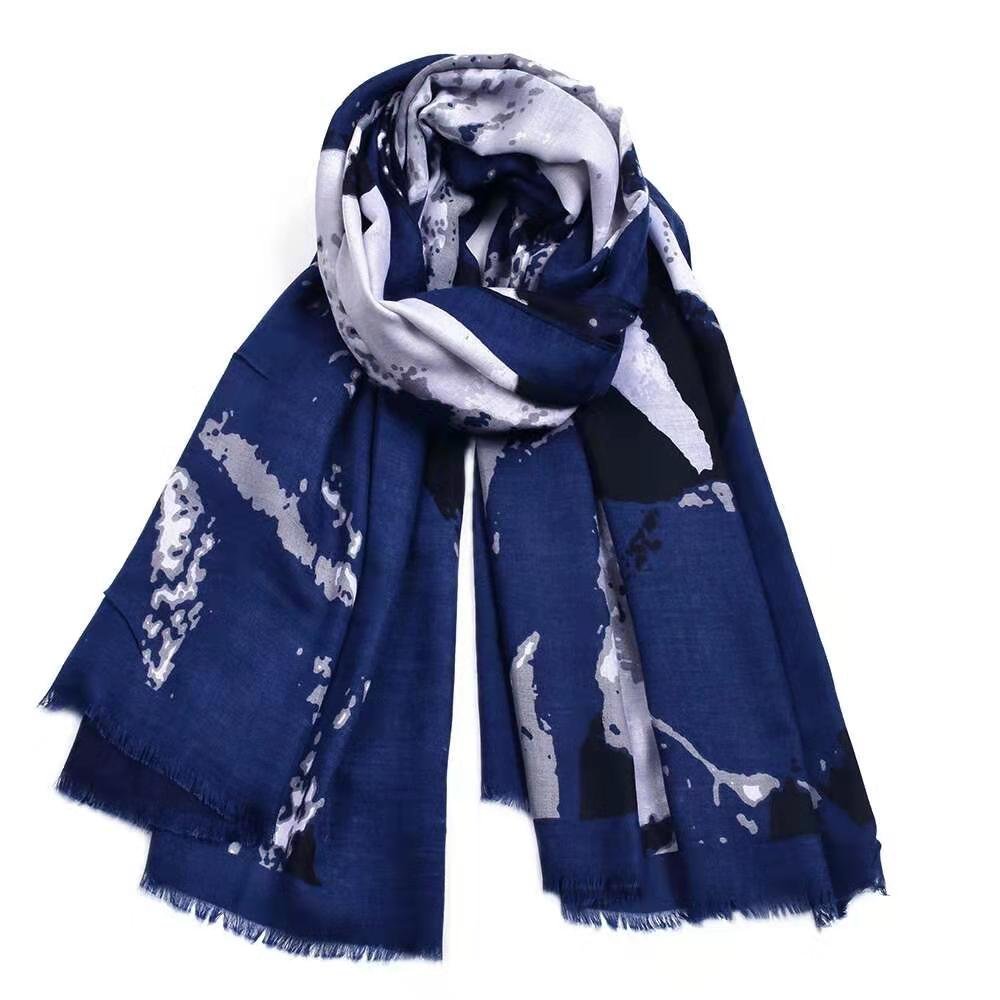 This category of printed Hijab Scarves and shawls is a blend of good quality blend of Silk and Cotton with moderate price range. Beautiful print designs on thin light weight Cotton Silk Fabric are both attractive and elegant.These Printed Silk Cotton Pashmina Shawls are available in various Designs and Colour patterns.
View Product Detail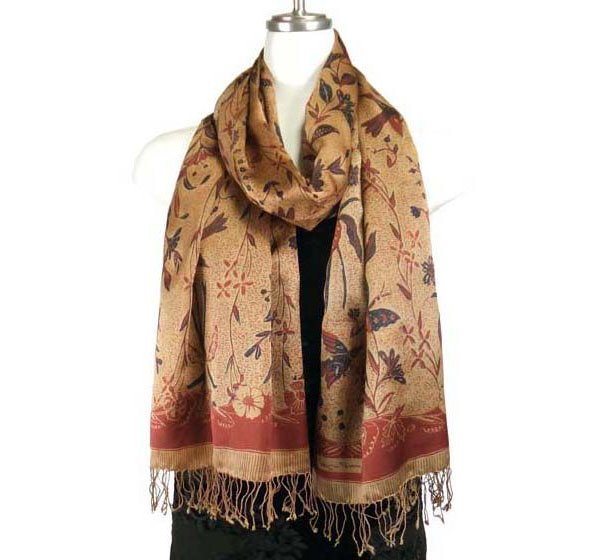 Modal and Silk Blended Printed Shawls are an expensive alternative for 100% Silk and it is because of that Modal Silk Printed Scarves and Shawls are always in demand. This fabric is a blend of Silk and Modal. But this has more Silk Percentage compared to Modal.Thus Beautiful print designs on thin light weight Silk Modal Fabric is both attractive and elegant.
View Product Detail
If you have your own designs for printing, then KashmirStorz is your one stop solution. We are one of the leading manufacturers and exporters of Custom Printed Silk Scarves , Hand Painted Silk Shawls and Handmade Silk shawls. Made of pure silk, these printed scarves are soft & velvety and add glamour to your everyday dressing.
View Product Detail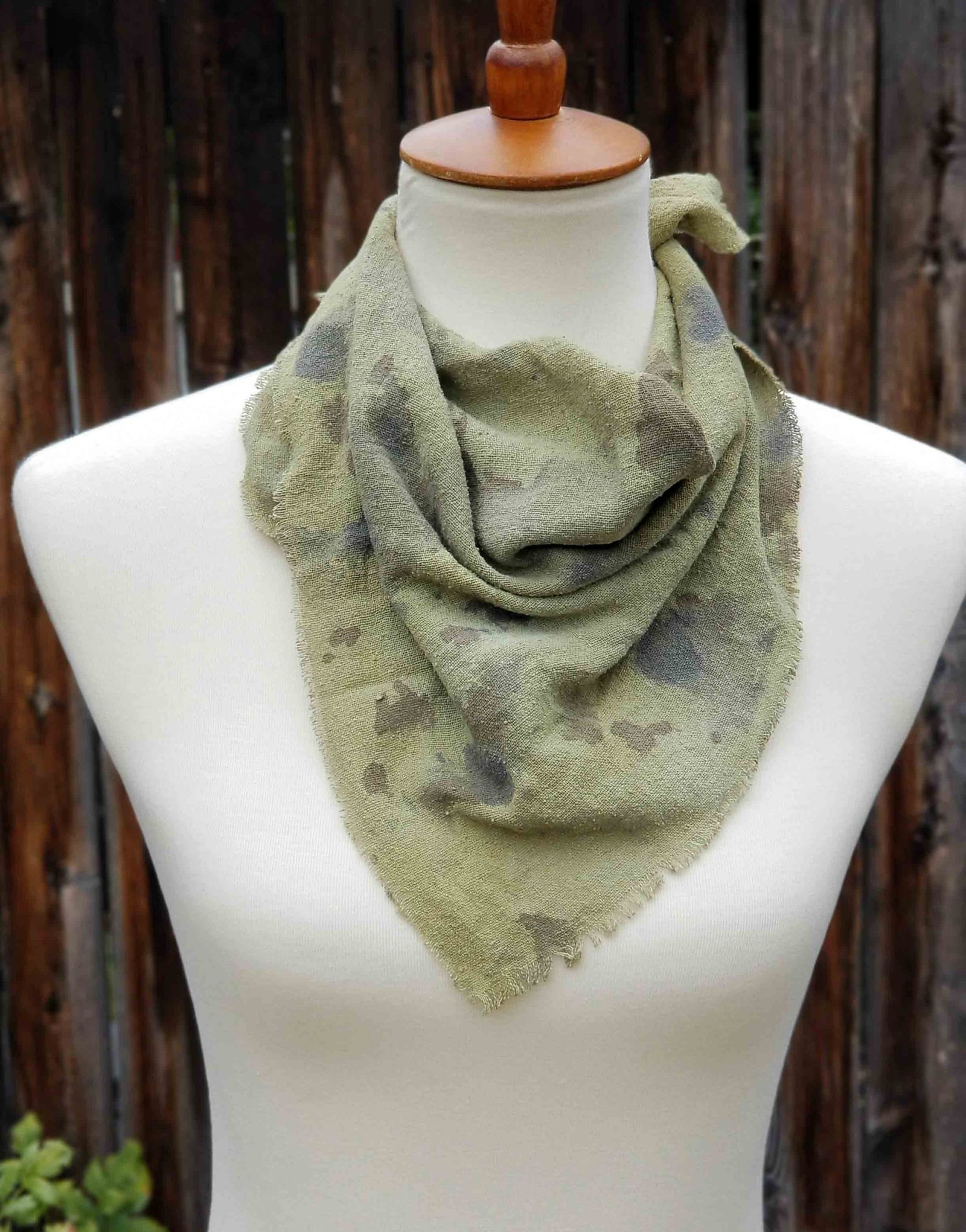 Printed Noil Silk Blended Scarf and Shawls are a great replacement of Silk Printed scarves. Noil Silk is a blend of 50% Raw Silk and 50% Fine habotai silk. Raw silk has somewhat rough texture but when blended with Silk it becomes elegant and has a soft gentle drape.
View Product Detail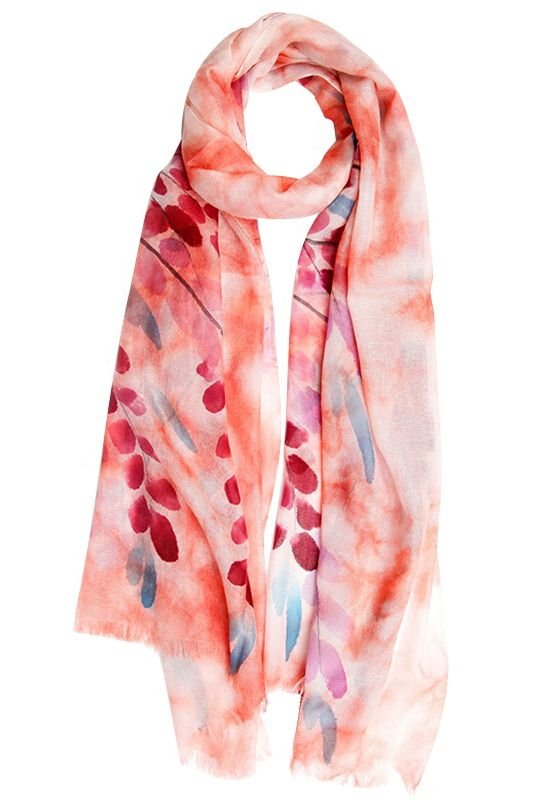 The exquisite Fine Cashmere Wool And Silk Blended Printed Scarf and shawls from Kashmir are considered as the luxury and exclusive fashion accessory. This category is both whisper-light and deliciously warm, adding a dash of whimsy and a dose of practicality to your travel wardrobe. This fabric is a blend of Fine Cashmere Wool and Silk; it has 87% Cashmere Fine Wool and 13% Silk..
View Product Detail
Why choose us as your trusted scarf manufacturer?
Number one reason for choosing us is the Quality assurance that we offer on our products. Be it scarves, shawls, wraps, pashminas, kaftans, maxi dresses , beach cover up and every other product we make sure that strict quality control is maintained from product development to bulk production. Every scarf is woven and crafted to perfection as per customer's specifications.
Having been in the trade for more than three decades our customers get immensely benefited by our experience and they tend to get hassle free scarves and other products from us.
In today's competitive world, pricing is a major factor when a customer chooses a supplier. And Since we are direct manufacturers and wholesale distributors in India, it is inevitable that You as a buyer would get the best wholesale prices. We make sure that no agents, distributors or middlemen are involved.
Being a manufacturer also gives us the advantage of offer unmatched flexibility to our customers enabling them to decide the quantity they want to buy. Small business can order wholesale scarves and shawls in assorted colours and designs 
From prototyping to Wholesale bulk production, we make sure that every aspect of the final product is tailor made as per your customers requirement. We have one of the best Custom scarf manufacturing facilities and are largest producers of summer and winter scarves in various materials which includes silk, cashmere, wool, modal, viscose.
When working with us our customers can easily Experience immense customisation options while designing their ultimate branded scarf. From scarf material, weaving patterns, designing to customised brand sewn labels and hangtags, we offer creative freedom to our customers in deciding how to have their final brand scarves look like.
In the world of fashion, shawls and scarves have emerged as timeless accessories, gracing wardrobes with their elegance and versatility. When adorned with intricate prints and patterns, these accessories become more than just fashion statements; they become works of art. As pioneering manufacturers specializing in printed shawls and scarves, we take immense pride in crafting pieces that blend tradition with contemporary style. In this extensive article, we embark on a journey through the enchanting world of printed textiles, exploring the techniques of screen printing, hand painting, digital printing, and custom printing that make our shawls and scarves stand out as exemplars of elegance and craftsmanship.
The Artistry of Printed Textiles
Printed textiles are a celebration of creativity, allowing intricate designs and motifs to be transferred onto fabrics with precision and beauty. In this chapter, we delve into the captivating world of printed textiles, exploring their history, techniques, and significance in the fashion industry.
A Storied Heritage
The art of textile printing has a rich history dating back centuries. From the exquisite block prints of India to the intricate silk screen prints of China, various cultures have embraced this art form as a means of storytelling, ornamentation, and cultural expression.
Traditional Techniques
Printed textiles encompass a plethora of techniques, each offering its distinct charm and style. The techniques we specialize in include:
Screen Printing: An age-old technique that involves transferring ink through a mesh screen onto fabric. This method offers precision and consistency, making it ideal for intricate designs.
Hand Painting: A labor-intensive and artistic approach, hand painting allows skilled artisans to create unique, handcrafted designs. Each stroke of the brush brings a piece to life with individuality and personality.
Digital Printing: Advancements in technology have ushered in the era of digital printing, which allows for the reproduction of highly detailed designs with vibrant colors and gradients.
Custom Printing: The epitome of personalization, custom printing enables clients to transform their visions into reality. From personalized motifs to custom color palettes, this technique lets clients create one-of-a-kind pieces.
The Significance of Printed Textiles
Printed textiles serve as canvases for artistic expression and storytelling. They convey cultural narratives, evoke emotions, and breathe life into fabrics. In contemporary fashion, printed textiles continue to captivate and inspire, infusing garments and accessories with a touch of artistry and individuality.
The Resplendent History of Shawls and Scarves
Shawls and scarves are emblematic fashion accessories that have traversed epochs, continents, and cultures. In this chapter, we embark on a historical journey through the evolution of shawls and scarves, exploring their rich heritage and timeless appeal.
A Global Legacy
Shawls and scarves boast a global heritage, each culture contributing its unique designs and traditions. From the iconic pashmina shawls of India to the renowned tartan scarves of Scotland, these accessories are steeped in history, serving as both functional coverings and cherished symbols of identity.
Versatility Beyond Compare
Shawls and scarves are remarkable for their versatility. They offer warmth, style, and comfort, adapting effortlessly to a myriad of occasions. Whether worn as a protective layer against the elements or as a fashionable statement piece, these accessories are indispensable additions to any wardrobe.
Transcending Seasons
One of the remarkable qualities of shawls and scarves is their year-round relevance. Lightweight scarves provide comfort on warm summer days, while thicker shawls offer cozy respite during the chill of winter. This seasonless appeal ensures that shawls and scarves remain cherished companions throughout the year.
Our Artistry in Printed Shawls and Scarves
In this chapter, we unveil our expertise as manufacturers of printed shawls and scarves. Our commitment to impeccable craftsmanship, attention to detail, and dedication to preserving the heritage of printed textiles shines through in every piece we create.
Unparalleled Craftsmanship
We take immense pride in our artisans' skill and dedication. Meticulously trained in the art of textile printing, our craftsmen and craftswomen employ their expertise to create shawls and scarves that epitomize precision and artistry.
Quality Materials
The choice of materials is pivotal to our creations. We meticulously source fabrics that not only showcase the beauty of printing but also feel luxurious against the skin. From silk and wool to cashmere and cotton, we select materials that harmonize seamlessly with our printing techniques.
Bespoke Printing
Our commitment to customization allows our clients to collaborate with our artisans to create unique, one-of-a-kind pieces. Whether it's a personalized motif, initials, or a meaningful design, we bring our clients' visions to life through printing.
The Versatility of Printed Shawls and Scarves
Printed shawls and scarves are versatile accessories that can elevate any ensemble. In this chapter, we explore the myriad ways these accessories can be styled and the occasions they are suited for.
Casual Elegance
A printed scarf can effortlessly transform a casual outfit into something sophisticated and chic. Pair it with jeans and a simple top for a stylish daytime look.
Formal Affairs
Our intricately printed shawls are perfect for formal occasions. They can be draped over evening gowns or paired with tuxedos, adding an element of luxury and refinement to the ensemble.
Everyday Luxury
Elevate your everyday attire with a touch of luxury. Our scarves and shawls offer comfort and elegance, making them suitable for daily wear. They effortlessly complement a wide range of outfits, enhancing your personal style.
Sentiments Woven in Prints
Our printed shawls and scarves make meaningful gifts. Whether it's a wedding, anniversary, or birthday, these accessories can be personalized to convey heartfelt sentiments, becoming cherished keepsakes.
Preserving Tradition in Modern Fashion
In this final chapter, we reflect on the significance of preserving the tradition of printed textiles in modern fashion. We discuss our commitment to sustainability, ethical practices, and the role of fashion in a changing world.
Sustainability at the Core
We are deeply committed to sustainability in every facet of our operations. We conscientiously source materials, adopting eco-friendly practices that reduce our environmental footprint and promote responsible consumption.
Ethical Practices
Our artisans are integral to our mission. We uphold ethical practices, ensuring fair wages, safe working conditions, and a nurturing environment where their craftsmanship can flourish.
Fashion with Purpose
Fashion is a potent means of communication. By preserving traditional art forms like textile printing, we contribute to the cultural heritage of communities while creating exquisite pieces that bring joy and sophistication to our clients.
As leaders in the manufacturing of printed shawls and scarves, we have embarked on a journey through the artistry of printed textiles, the timeless charm of shawls and scarves, and our unwavering commitment to tradition
Frequently Asked Questions